I broke down and got a new one after my other one broke. I thought I could do without it but I was wrong, I tell ya. So here's what went down this weekend. I got the kids at around 2pm and we had a great time just lounging around at home watching "High School Musical 2" which they had been anticipating for a couple of weeks. Then we went to Knoxville because I had heard that they opened up the Sun Sphere a couple of months ago after having closed it for years:
We got on the elevator and saw a spectacular sight of a LOT of Knoxville: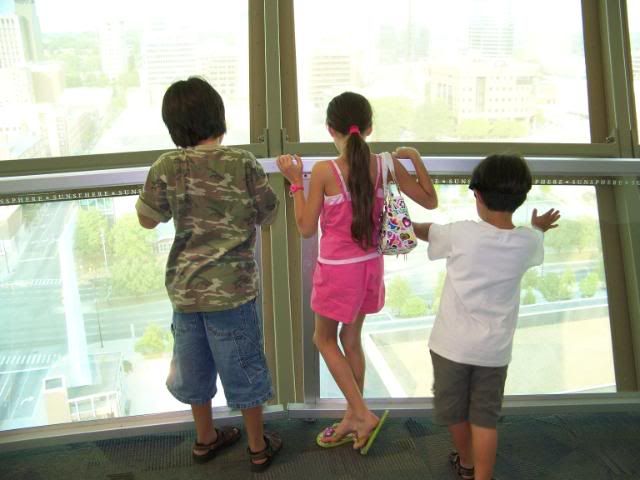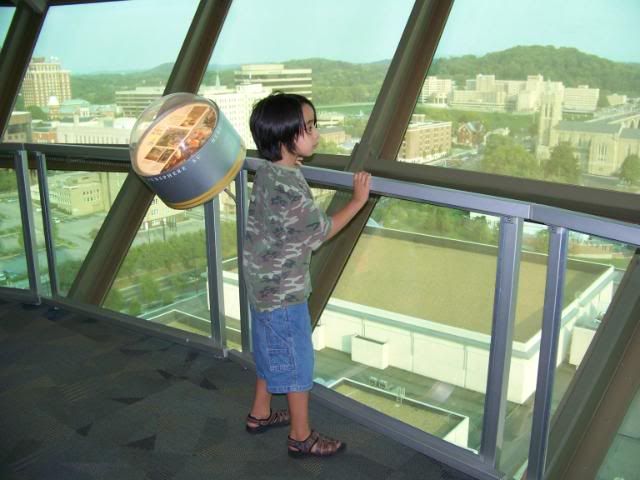 The little guy was particularly excited with the view!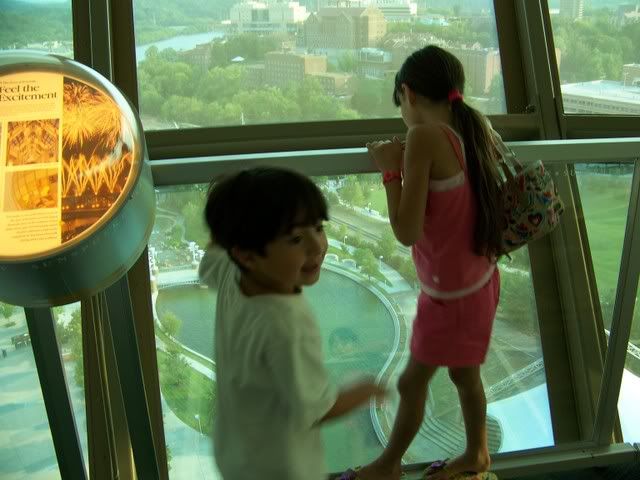 Afterwards we walked down to World's Fair Park:
There are these great fountains at that park where people go and splash around and have a great time, and that's just what they did! The water pressure starts small:
I like that picture and thought I should have put a label like "I'm going in!" or something. Anyways, they kicked up the water a notch or two:
Girlie girl thought that the water was too cold and wanted to stand in the middle to stay as dry as possible but she left just in time because then they REALLY turned up the water!!!
Goodness!!! I thought I was going to lose a child or two when they did that! The little buddy was thrown up in the air twenty feet, but I caught him on the way down. (Just kidding!)