or "Happy Holidays"
I hope all of you have had a wonderful time with your friends and family.
I got back from Vacation yesterday afternoon, so let me tell you how it went.
First, I surprised my children about where we were going. They "thought" we were going to the airport in Knoxville to pick up their grandmother who was going on vacation with us, some undisclosed location in Tennessee. I finally told them when we got to the airport that we were actually going to South Florida, by plane, to visit the family down there, where grandma lives. You should have seen the surprise on their faces. Actually, I anticipated it and had the camera ready!
The two oldest ones had actually been on an airplane before, but it was a very long time ago. The little guy had never been on a plane and he was the most surprised.
So how was Christmas in South Florida? Well, it was unreal! The weather was absolutely wonderful!
The kids eventually found the hot tub and boy, I had to use WD40 and a shoehorn to get them out of the thing!
It was day and night!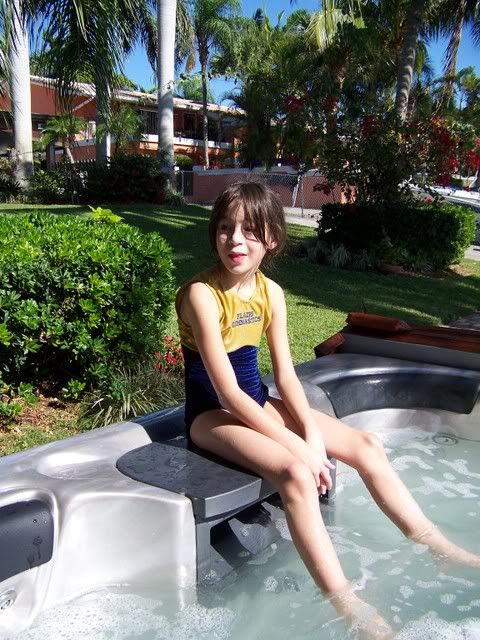 They eventually found out about the jet skis and, let me tell you, I couldn't imagine they'd be happier or more excited than if I had offered them a year's vacation to Walt Disney World. The little guy conned his uncle (my younger brother) into taking him around.
Even the big guy decided he wanted to try going around with his uncle: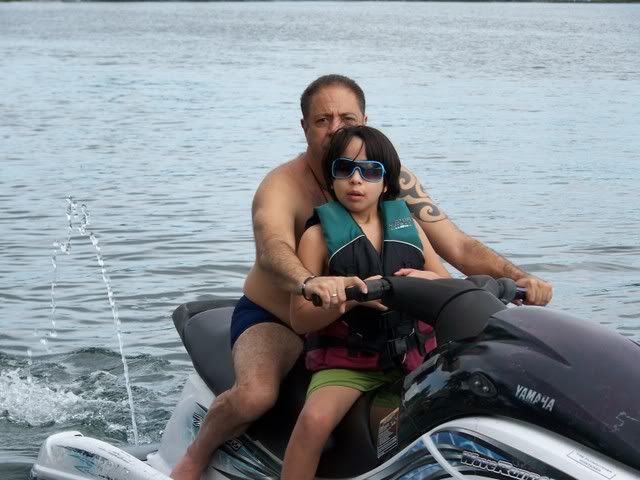 Even at night, they had fun with all their cousins while playing Rock Band.
On the last night they were there, my family was about as cool as they come. I love them for it. They had "Christmas on the 23rd" for my kids where they gave the kids their Christmas presents.
Someone gave my girlie the Hannah Montana stage and she really REALLY appreciated it!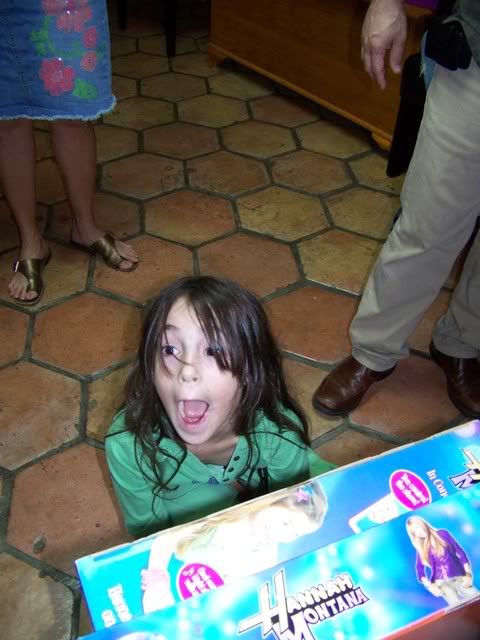 The boys were just as happy and excited with a Monopoly set that they've been asking for for a while: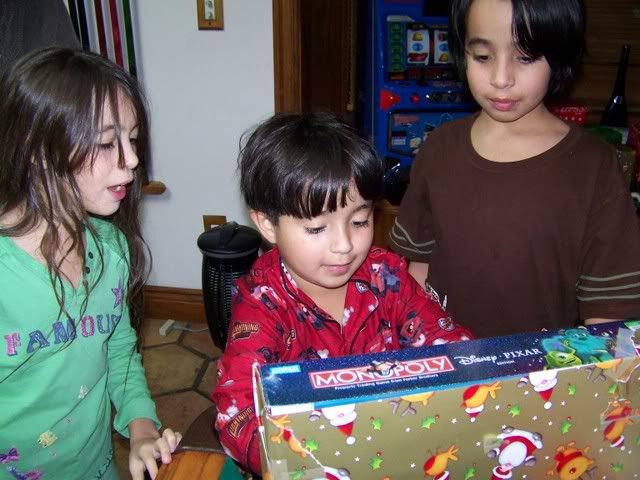 Overall, it was a wonderful vacation. I have so much to be thankful for. My uncle and aunt. who invited me to his home deserve more than a little praise. Thanks, you two! I also appreciate my mom and brothers who were very kind to my kids. Thanks to all of you.