How are you folks doing? It's so hot right now, all I want to do is sit in an air conditioned room, wearing nothing but boxer shorts and drink ice tea until the sun goes down.
How hot is it where you are? Over here it's bad! I drove by the bank and just had to pull over and take a picture!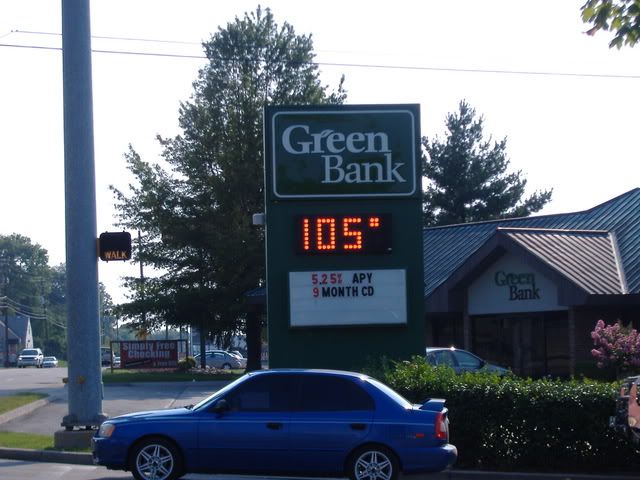 Last time when it was this hot, I had to
put the kids on ice
, and this time they put on their bathing suits and had the most awesome water balloon fights! I'm sorry I don't have pictures of them going at it but I have to decide to take the plunge and buy a new decent digital camera. All I have right now is the camera on the cell phone.
See you later and stay cool!