... but unfortunately, I forgot my camera, but take my word for it. It was too much food, as I'm sure it was the same at your home.
The entire weekend was fun, though. First, the kids played outside with the leaves:
Then we went to a popular theme park around here and we took the prerequisite picture near the big Christmas Tree:
Two of my monkeys found a couple of Santa's reindeer and they agreed to take pictures with them: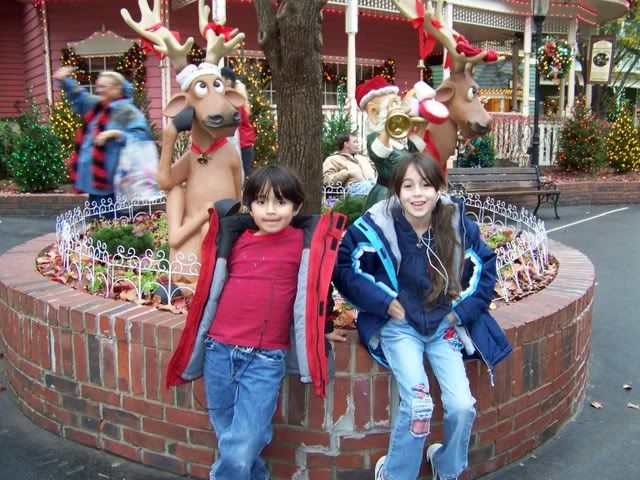 Then we saw the most amazing and spectacular Christmas show named, "Babes in Toyland." It was awesome!
Later, at night, it got real cold and girlie girl almost froze!
She eventually came out long enough to take a picture with one of Santa's helpers. At least that's what he claimed to be: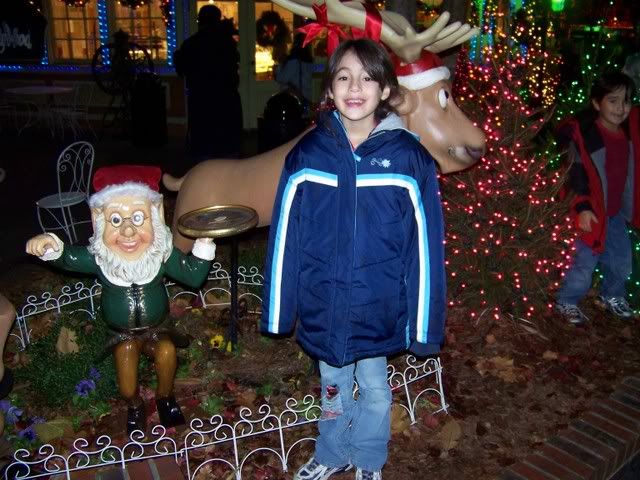 The fun had to end eventually, and end it did. Sunday night I had to return them to their mom, but I'm betting they'll remember the fun they had Thanksgiving weekend 2007. I know I will.
How was your weekend, folks?