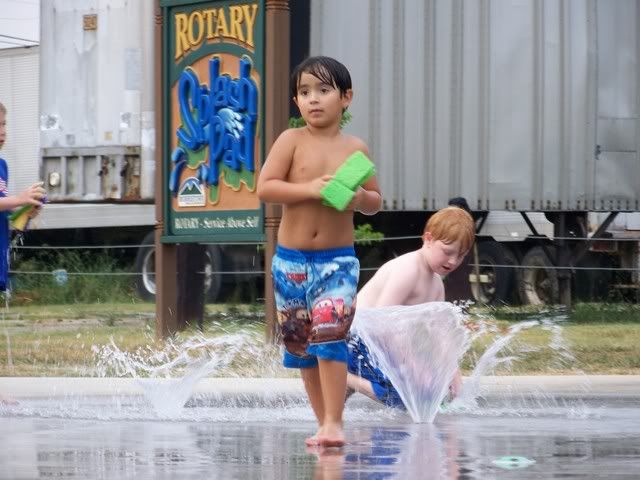 Yesterday was Church night and the kids love their Church activities. The program their in combines a mixture of physical activities, study, prayer, and just plain fun to learn Bible truths and the kids just LOVE it. They want to come early, stay until the last possible moment, memorize their verses, etc...
The little guy's class went to the local park's splash pad for an hour of great fun with his classmates! They were given these little sponges so that they can soak them with water and spray each other.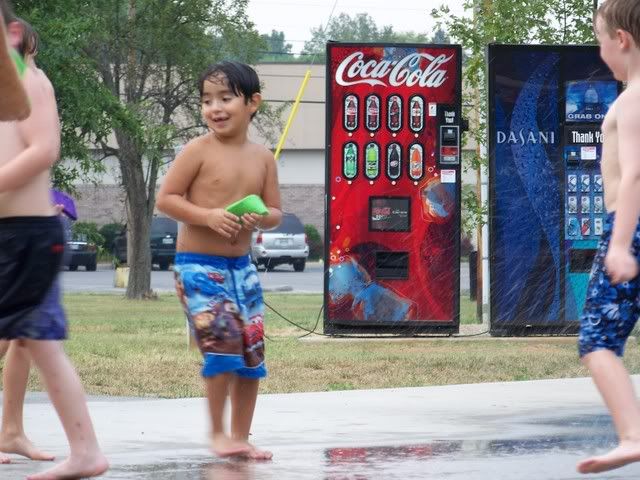 I did notice my little buddy standing next to the same little girl A LOT! Hmmm...
At least the girl's parents know the my little man is a churchgoing guy. (smile)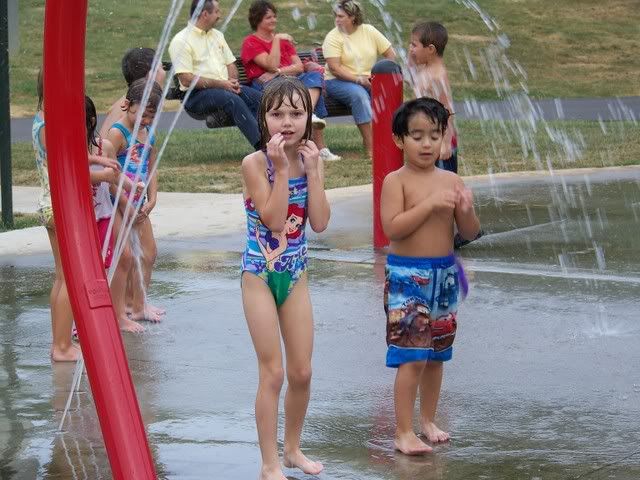 I don't know about this. I don't think I'm ready to give the "birds and the bees" lecture yet.