... of broken cameras and motorcycles!
Well, the bad news is that my new camera suddenly stopped working this past weekend and I have no idea why. I didn't drop it or anything; it just stop having the ability to focus, so I took it back to Officemax where I bought it and they agreed to exchange it for a new one since I haven't had it for more than 15 days.
Phew!!!
Unfortunately, they didn't have my model in today but thought they'd be getting a bunch of new ones before the end of the week.
The good news now. I did have a very fun weekend with the kids and some friends of mine who also have kids. Fortunately, the camera worked for the first part of the day and we got to see this Amazing motorcycle rally! The Indianapolis motorcycle drill team was there and they had an amazing array of motorcycles!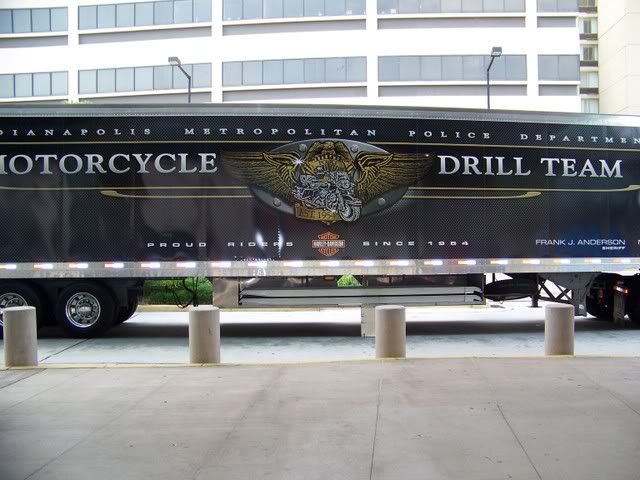 The kids were amazed!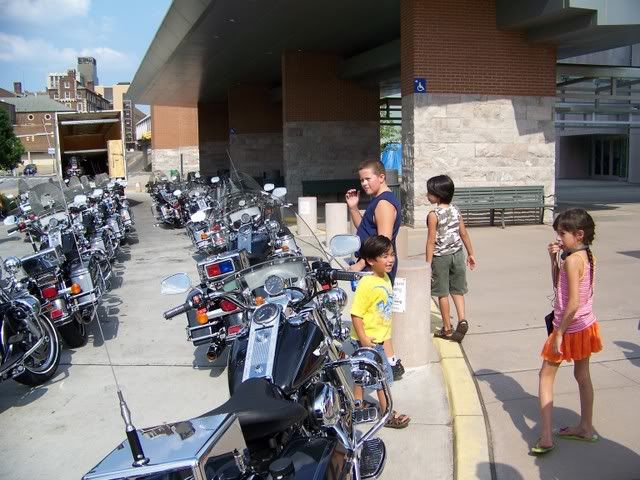 Check it out from the front:
Of course, the day was insanely hot so the kids ended up splashing in the water!