I went to the Musical Cats today where I finally got to see my kids in full outfits, makeup and hair included.
I was amazed at the transformation!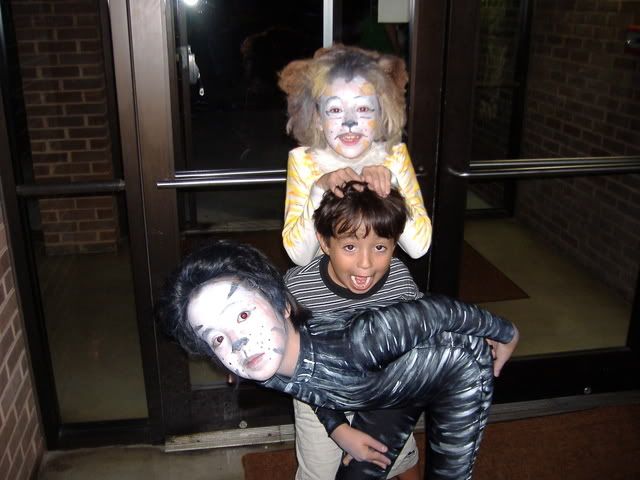 That's it for now. I have the kids this weekend and it's late so I had to make this a quick post. Aren't they REALLY cute? Unfortunately I had to take the pics AFTER the show and it shows in their makeup and, besides, this was the second show of the day (a matinee and an evening show) so they look a bit tired.
(ps: Some very cool folks have tagged me and I'm not ignoring it. I love taking part in those but I won't be able to until Monday, so see you then!)