No, really! See?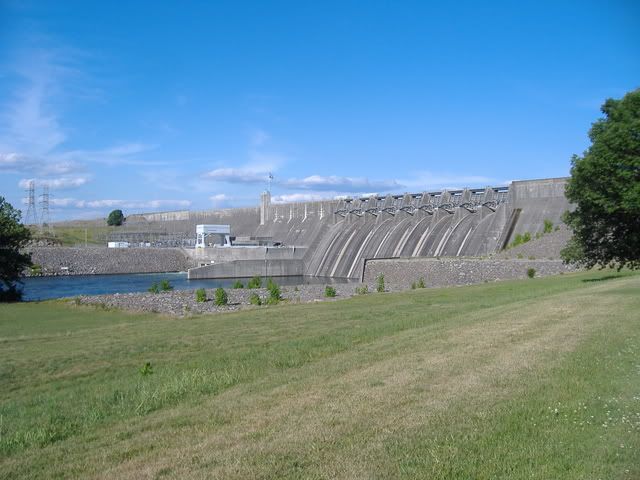 I took my mom to see
Cherokee Dam
yesterday after work and she was amazed. I don't think she has ever seen a dam up close. Actually, it's pretty impressive (6,760 feet long, 175 feet high) but the scenery from the top is even more impressive.
You decide:
Afterwards, we were both pretty hungry (the walk from the parking lot to the dam is about 1/2 mile each way) so we went to eat at this Italian restaurant that just opened up called Gino's. Is that a surprise or what? An Italian restaurant named Ginos!
I ate the most delicious and the biggest Calzone in the planet!
People, if you come around here, remind me to take you to Gino's. You won't regret, especially if you like a Calzone stuffed with pepperoni and cheeze. This thing was the size of Jay Leno's head. Actually, it may have been bigger than Jay Leno's head, I'm not sure. I'll have to research it.
Well, I gotta go to work, but I'm going to post one more pic of the kids that I meant to post on yesterday's post, but I forgot. It has to do with the Dollywood trip we took. We walked over to see this Roller Coaster called "The Thunderhead" a massive wooden roller coaster. The kids decided not to go on it when they saw it because it's massive, fast, and it didn't help when they heard the people on the coaster screaming like little girls. So instead, they posed near the roller coaster, claiming that this is what would happen if they got on the ride!