I know. I know. I've heard some folks say that all I ever do is have fun with my kids, but it's not true. I just don't blog about the boring times.
That said, I did have a terrific weekend! Guess where I went with the little guys?
First was buying the tokens. Then my daughter, whom I think has a serious career as an accountant, separated the tokens: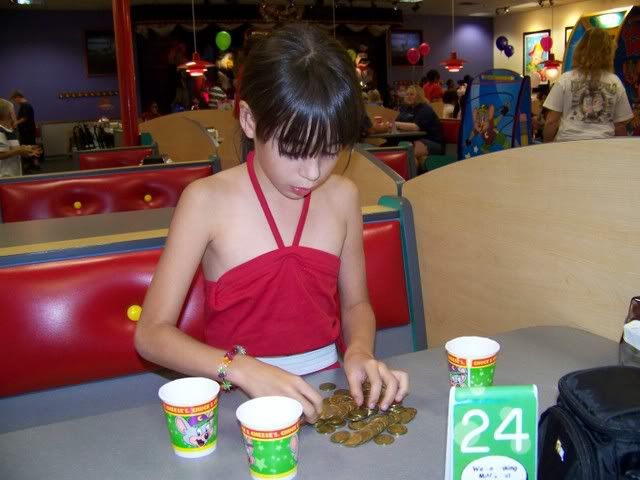 Then it was time to Wack the Moles!!!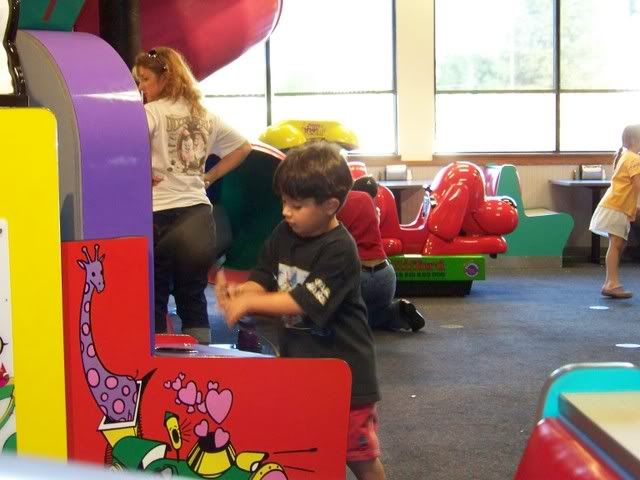 I actually like that game myself. Then there was flying around and playing in tunnels: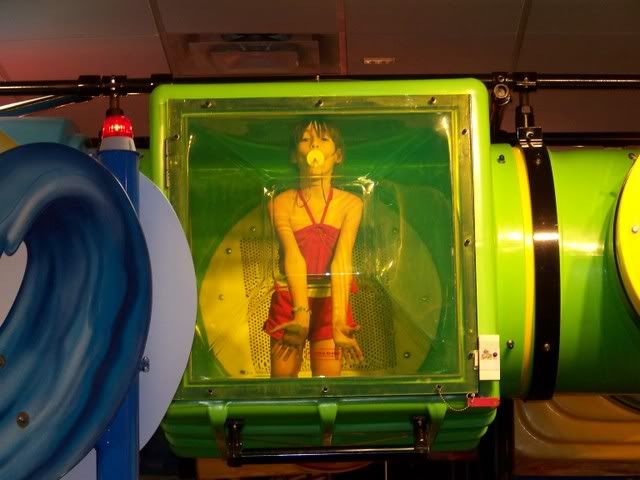 Afterwards we had to go back to a friend's house because I'm dog sitting for him until he comes back from Disney with his family. It was actually fun playing with the dog: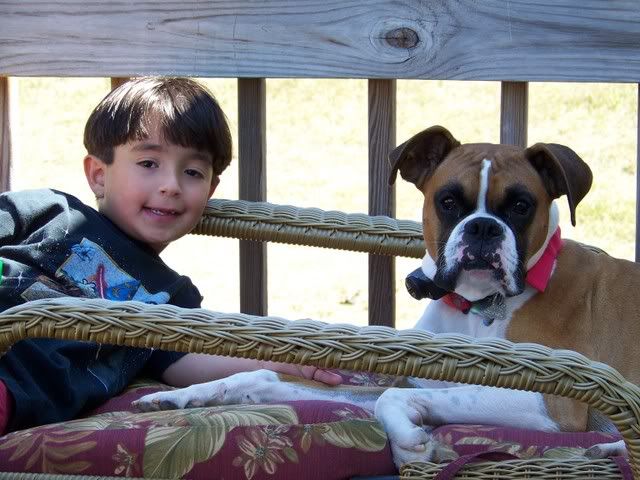 My little buddy is the one on the left, just in case you're not sure. The next door neighbor's kids were outside so my kids quickly made friends with them and then got on the trampoline and had a blast for over an hour: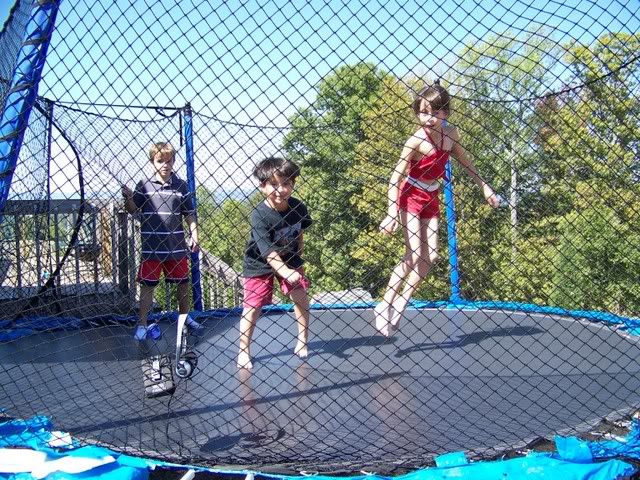 So that was my fun weekend. Well, I guess this post does little to dispel the notion that all I ever do is have fun with the kids. My I'll post about when the kids are sleeping. There, that's not so fun, is it?