I've got a Ninja and I'm not afraid to use him!
I even have a gun toting sheriff so you better watch out!
Okay, if that's not enough, I have a honey eating bear just sitting around waiting for you to get close!
Not enough to scare you? Well, see what happened to this once fearless victim that was attacked by a killer cow!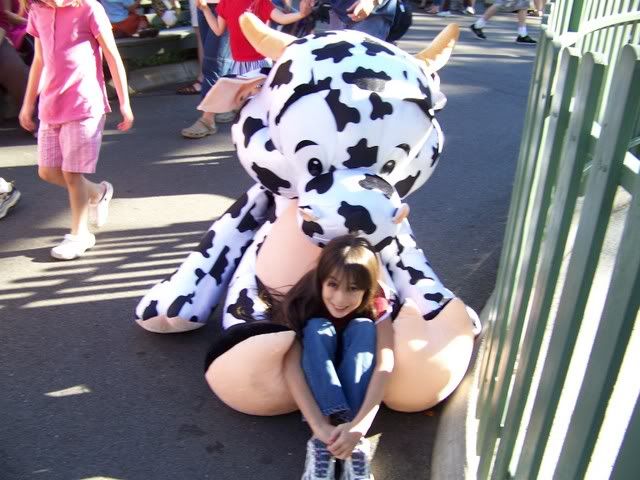 Let that be a lesson to her.
Actually, we went to Dollywood where we played at the Fair and she won all sorts of stuffed animals. You would NOT believe how hard it was to fit that cow in the Van.
The girl's good! Girlie girl and Little Buddy love playing those games and get along well going from place to place, supporting each other, cheering each other on.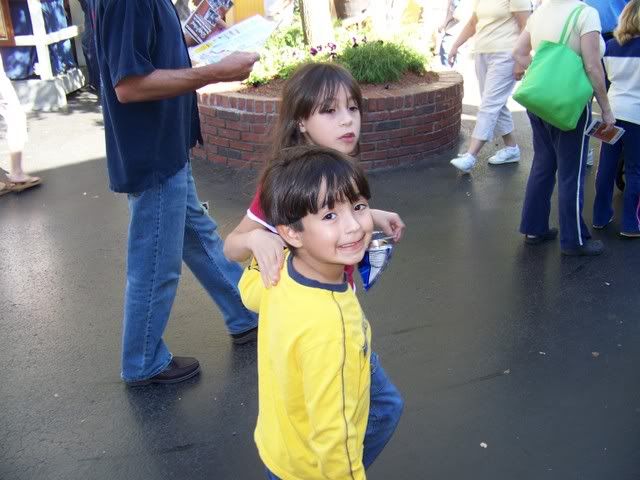 Even little Buddy made out okay at one of the games and ended up winning a stuffed monkey.
The Big Guy likes to go on the rides more, though, so he tried this crazy contraption that takes you up and down like a Yo-Yo. Going up!!!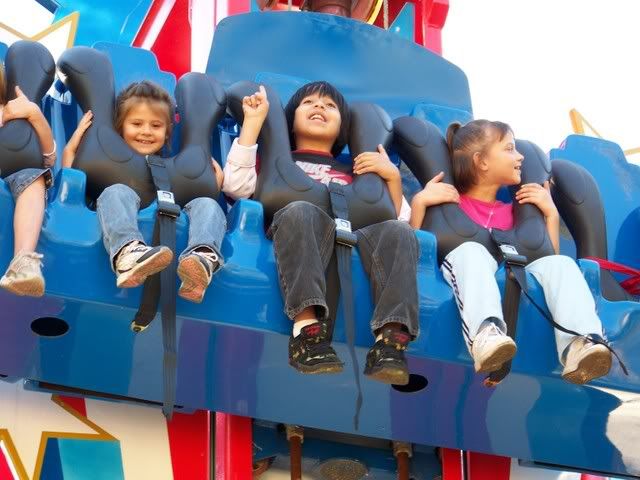 I was able to get a decent picture of him on the downturn which made me think, "darn, that is a good looking kid." I know, I'm biased...